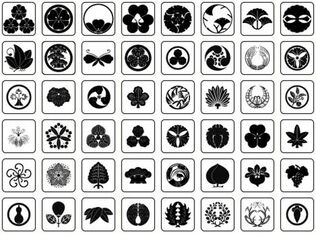 This is a list of
Japanese clans
. The ancient clans (gozoku) mentioned in the Nihonshoki and Kojiki lost their political power before the Heian period. Instead of gozoku, new aristocracies, Huge families emerged in this period. In the late Heian period, warrior class clans (Samurai) gradually gained power and subsequently dominated the country.
Ancient clan names

Edit
There are ancient-era clan names called Uji-na (氏名) or Honsei (本姓).
Imperial Clan
Edit
The Imperial clan - possibly descended from the Five but had been called "the royal clan" (王氏) if necessary.
Four noble clans
Edit
Community content is available under
CC-BY-SA
unless otherwise noted.